I Fix Cracked Screens Samsung Galaxy S3, S4, S5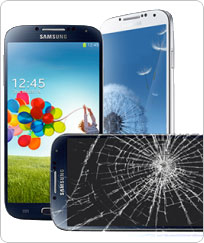 Do you own a Samsung Galaxy device? Whether you have the Samsung Galaxy S2, Samsung Galaxy S3 or S4, or any other similar device, when damage occurs, you need a professional to provide quality repair work. You need a professional that has quality parts at their disposal. You need the crew of insured experts at I Fix Cracked Screens. Samsung Galaxy repair in New York can be found all over the place, but you need experts who stay current with the latest trends and advancements in this device. Other professionals don't follow recent developments like we do, so they are unable to work with the most recent models. We are so experienced that we could essentially take apart and rebuild any Samsung Galaxy model that you own. We are adaptable when it comes to advancements and changes. Whether you need Samsung Galaxy cracked glass screen repair, LCD replacement, digitizer repair, or any other type of repair, we have you covered. We specialize in Samsung Galaxy cracked screen repair and we will make sure that your device is up and running once again. Located in the Financial District, we are convenient to so many locals in the area. You can stop by our shop at your convenience and expect your repair work to be done quickly. As a matter of fact, most work is done in only a few minutes, depending on the extent of the damage. Walk-ins are welcomed. Visit us in the heart of it all.
Stop by: 75 Nassau Street, NY, NY 10038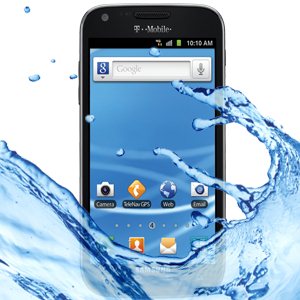 I Fix Cracked Screens is committed to something that other Samsung Galaxy repair shops in New York are not – and that is excellence. Our crew of unbeatable licensed and insured professionals have a great deal of experience and they use this experience to provide the best end result for customers, no matter what problem they are facing. We know that you spent a lot of money to own your Samsung Galaxy device, and we know that it is important to you that it is fully operational at all times. A problem like broken glass can really have a negative impact on your experience. These devices are meant to make everyday tasks even more convenient and easier. You can share pictures, music, games and more. You can stay connected to your loved ones. But if you have a cracked Samsung Galaxy screen, then you need professional assistance so that you can continue to share the most important aspects of your life. We will identify the exact problem and provide you with a quality solution. We use high quality replacement parts whenever we handle your device. Do you use the Samsung Galaxy S4 at the gym to monitor your health? Let us repair it if it is damaged so you can continue to monitor your fitness. Do you use the Galaxy Note 2 or 3 because you appreciate how creative you can be with it? If the screen is cracked, don't let it limit your creativity. Allow us to fix it! I Fix Cracked Screens will repair any Samsung Galaxy device. If you have questions in regards to what we can do for you, simply stop by our shop or give us a call. Just remember that we are conveniently located and based in Downtown NYC so you can stop by at any time. Samsung Galaxy repair work in New York City couldn't possibly be more convenient or more affordable. Visit us today – you won't regret it.