iPhone 6s Plus Screen Repair in NYC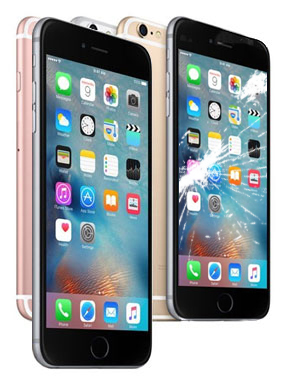 I Fix Cracked Screens knows that one of the benefits of the beautiful iPhone 6s Plus is the huge, phablet-sized screen. Customers love the clear imaging that they are able to enjoy and don't even seem to mind the hefty size of the device. Unfortunately, while there is a lot of room to text and watch videos, there is also a lot of room for damage. Not to worry, because you don't have to pay a ridiculous rate to have problems fixed. We have replacement parts in stock and experienced professionals who want to do the job for a cheap price.
We offer various services, to include:
LCD replacement
Digitizer repair
iPhone 6s Plus screen replacement
Camera repair
Battery replacement
Home button/power button/volume button/lock button repair
Water damage repair
And more!
The iPhone 6s Plus has been known to have some speaker and power problems. If you are faced with a malfunctioning battery, broken speaker or shattered screen, we can surely be of assistance to you. We offer same day repairs on top of cheap rates, so we are truly unbeatable.
To sum it up, customers love us because:
We offer same day repair services for the iPhone 6s Plus
We offer experienced technicians who can replace broken parts
We have a full inventory of broken parts
We offer flexible appointment times and also take walk-ins.
We check for problems for free through a diagnostic check
We get the job done fast. Talk to us about the service you need. Schedule a time for a free diagnostic check for your iPhone 6s Plus. Parts replacement experts who know what they are doing are just a phone call away.