I Fix Cracked Screens iPad mini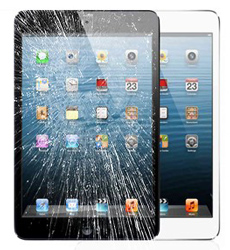 If you own an iPad Mini, then you know that it is the smaller version of the handy iPad. You also know that it is prone to damage, unfortunately. One of the most common issues that owners of the iPad Mini face is a cracked screen. iPad mini owners in New York need to have a company they can turn to when they need repair work to be done fast so that they can stay connected to friends and family. When you require cracked glass screen repair, cracked LCD repair and digitizer repair for any version of the iPad, you can turn to the team of experts here at I Fix Cracked Screens, where we specialize in broken screen repair, as our name implies. We would be happy to answer any questions that you have and if you are in the Financial District near the World Trade Center, you can stop by at any time because we always welcome walk-ins. You can expect prompt service and proven results with us. So don't delay and don't risk cutting your fingers on your broken glass – just come to us and let us know what you need. If you aren't sure which layer of the screen is damaged, we will be able to tell you. Maybe the damage isn't as bad as you think. Ask us about other devices we work with or about other repair work that we are able to do.
Stop by: 75 Nassau Street, NY, NY 10038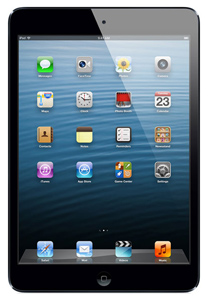 When you turn to us for repair work, you are turning to the most reliable iPad repair shop in New York City. You are turning to a company that is highly recommended by previous customers. We take pride in our stellar reviews. Are you having problems with your charging port? Water damage? Don't worry – we have you covered. We are most popular for our cracked screen repair work for the iPad Mini because locals often times accidently drop their device, since they carry it around everywhere and use it on a daily basis. We know that accidents happen and we are here to fix them. We provide warranties on our repair work so you are never left high and dry if something else goes wrong. We are so confident in our work that we offer a customer satisfaction guarantee, too. We will test your device after the repair work is done to make sure that it is fully operational once again. For risk-free iPad Mini repair work in NYC, turn to our team of experts and avoid disappointment. Remember that we are conveniently located and we will fix your gadget fast. Most repairs only take a few minutes to complete. So stop by on your lunch break, or call to make an appointment. We are here for you! Bring in your broken iPad Mini today!