I Fix Cracked Screens iPhone 4, 4s, 5, 5c, 5s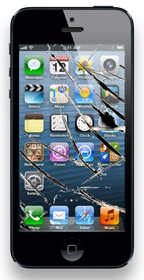 Attention owners of the iPhone 3G, 3GS, 4, 4S, 4G, 5, 5c, 5s – if you are dealing with iPhone damage in New York and need proven repair work done by professionals, then visit us at I Fix Cracked Screens. No matter which iPhone model you have, we can fix it for you. We also work with iPads and Samsung Galaxy devices for your convenience. We are proud to offer everything that locals need in one convenient place. We're based in downtown NYC in the Financial District. If you are working or traveling near the World Trade Center and require fast iPhone repair work, then you should stop by our shop. We are always pleased to help walk-ins and do most repairs in just a few minutes. We make everything as easy as possible, offering services like cracked glass screen repair, digitizer repair, and LCD repair.
Check us out today: 75 Nassau Street, NY, NY 10038
If you are interested in attaining more information about what we can do in terms of fixing iPhones in New York, simply give us a call. We have friendly and helpful representatives who will happily offer a free price quote for the service that you need so you will know upfront how much you will need to spend. One thing is for sure, and that is that we offer extremely competitive rates for our handy services. Those in need of iPhone repair in New York won't find cheaper rates anywhere else. One of our specialties is cracked screen repair. iPhone owners in NY appreciate having a handy device at their disposal. They appreciate all that the iPhone has to offer. They love being able to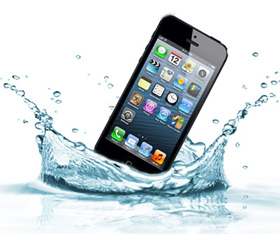 connect with friends via iMessages, text messages, phone calls and even by sharing pictures. The iPhone, no matter which model you have, operates because of its touch screen. Integrated touch technology makes everything extremely convenient for users, but problems arise when cracks or scratches appear in the screen. The crack could be in the top layer; it could be the LCD; or it could be the digitizer. Our experts will be able to determine exactly where the problem is and they will be able to replace the layer of the screen that needs to be replaced. They can also repair other concerns, such as water damage, broken buttons, etc. Just ask if you have a problem that requires iPhone repair in NY. We are confident that we will be able to provide the assistance that you are looking for.
I Fix Cracked Screens is eager to get your device up and running once again. Don't risk cutting your fingers on cracked glass. Don't assume you have to buy the newest iPhone model because your current one isn't working because of water damage. When there is a problem, there is always a solution. Turn to us if you want handy solutions and great rates. You can count on us. We are looking forward to repairing the iPhone that you have and use to connect to the world. Choose us for NY iPhone repair!