I Fix Cracked Screens iPad Air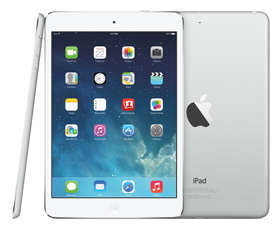 People love the iPad Air.The iPad Air is designed to be thinner than previous devices and lighter. As a matter of fact, those who own it know that it only weighs one pound. This sort of fragility can make it prone to damage, though, and if you need iPad Air repair in NYC, then you need our team of professionals here at I Fix Cracked Screens. As our name suggests, we specialize in cracked screen repair for iPad Air devices and other similar gadget. Whether you need digitizer repair, LCD repair or broken glass repair, our team of pros has you covered. We have what it takes to get your gadget up and running if you dropped it. We strongly encourage owners to purchase a case to protect their device, but if you opted against doing so, then you might be dealing with a cracked screen. No matter how careful you are, these things happen. So call us if you would like to find out more information on broken glass repair for the iPad Air or if you would like to hear more about what makes us qualified to handle your device. We will gladly answer all of your questions and address any of your concerns. We aren't sure of the exact problem you are dealing with, but if you call us or stop by, we will identify the exact problem. And we know one thing for sure – if it involves damage to the iPad Air or any relevant device, we have the ability to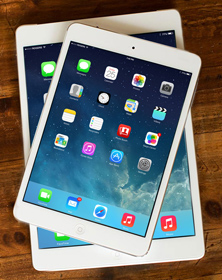 fix the damage. Let us get you reconnected to the world once again. Choose us if you need quality repair work by trusted professionals. You won't regret your decision to come to us. We are conveniently located next to the World Trade Center in the heart of the Financial District. Stop by today!
Visit us today at: 75 Nassau Street, NY, NY 10038
The iPad Air works fast and looks great. It is a smart device that truly looks smart. But it is not smart to try to use it if the screen is broken. If you're running your finger over the screen and it has cracked glass in it, you might cut your finger. Don't let your children operate a damaged device. Don't risk hurting yourself or further damaging your iPad. No matter which version you own, we can fix it for you. I Fix Cracked Screens will get your device up and running once again, and we will determine if you need digitizer repair, LCD repair or anything else. Are you dealing with another issue? Let us know because we are confident that we can help you. When you require experts for iPad Air repair in New York City, look no further. We would be happy to share our expertise with you. Give us a call today or stop by our repair shop and discover all that we can do for you.